The Number One HVAC Company in Fort Worth, TX, and Other Areas We Serve
At Texan Heating and Air, we take great pride in helping local home and business owners protect the value of their investments by providing a full range of HVAC services in Fort Worth, TX, and other areas we serve. You can depend on us to tackle your heating and air project at any location in the greater Fort Worth area, so don't hesitate to turn to us the next time you need a new HVAC unit or any type of HVAC repair.
We serve clients in:
We Excel at Handling
These Important Tasks

The services we provide fall into the following basic categories: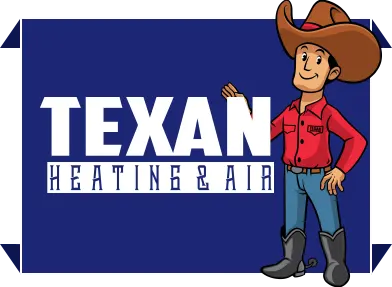 Let Texan Heating and Air address your heating and cooling needs today. What sets us apart is that we always provide value to the customer. We make sure to return the customer's investment through better quality service at a lower cost. Our HVAC company provides:
You need not look outside the Fort Worth metro area for help with your HVAC system because locally-based Texan Heating and Air is here to serve you. Call our team or fill out the form for an appointment today.