The Top Provider of HVAC System Replacement in Fort Worth, TX, and the Surrounding Areas
Whether your property's HVAC system requires replacement due to damage, age, or other factors, you can rely on Texan Heating and Air to provide timely service and prompt project completion so that you'll be without climate control for the shortest possible time. We ensure reliable HVAC system replacement in Fort Worth, TX, and other areas we serve.
Some Causes of HVAC Issues
Like all mechanical systems, HVAC units may fail to operate properly when key components break down due to long-term usage or haphazard installation. Clogged filters, faulty thermostats, and electrical problems also cause numerous issues for residential and commercial HVAC units.
Signs That Your HVAC System May be
Due for Replacement
Most HVAC units come with service life estimates from the product manufacturer. After this period expires, increasingly frequent problems can be expected. Replacing an HVAC unit is generally in order if the system has exceeded its prescribed lifespan, it has become damaged or the square footage of the property that it serves increases due to remodeling or expansion.
Reasons That Professional HVAC Installation and Replacement are Better
Our team has the skills and experience to help you size a new HVAC for adequate heating and cooling of your structure's interior spaces. We'll also pay close attention to even the smallest details during the installation process in an attempt to ensure that your replacement system won't fail prematurely due to faulty workmanship.
Answers to a Few Frequently Asked HVAC Questions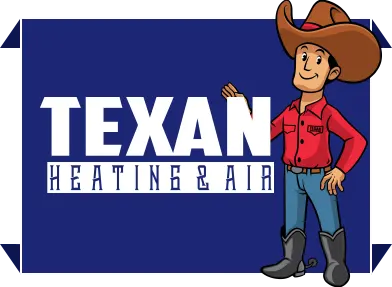 Have Us Check Your HVAC System Today

If you're anywhere in or around Fort Worth, simply call Texan Heating and Air for help with your residential or commercial HVAC replacement services today. You may also schedule an appointment by filling out the online contact form.